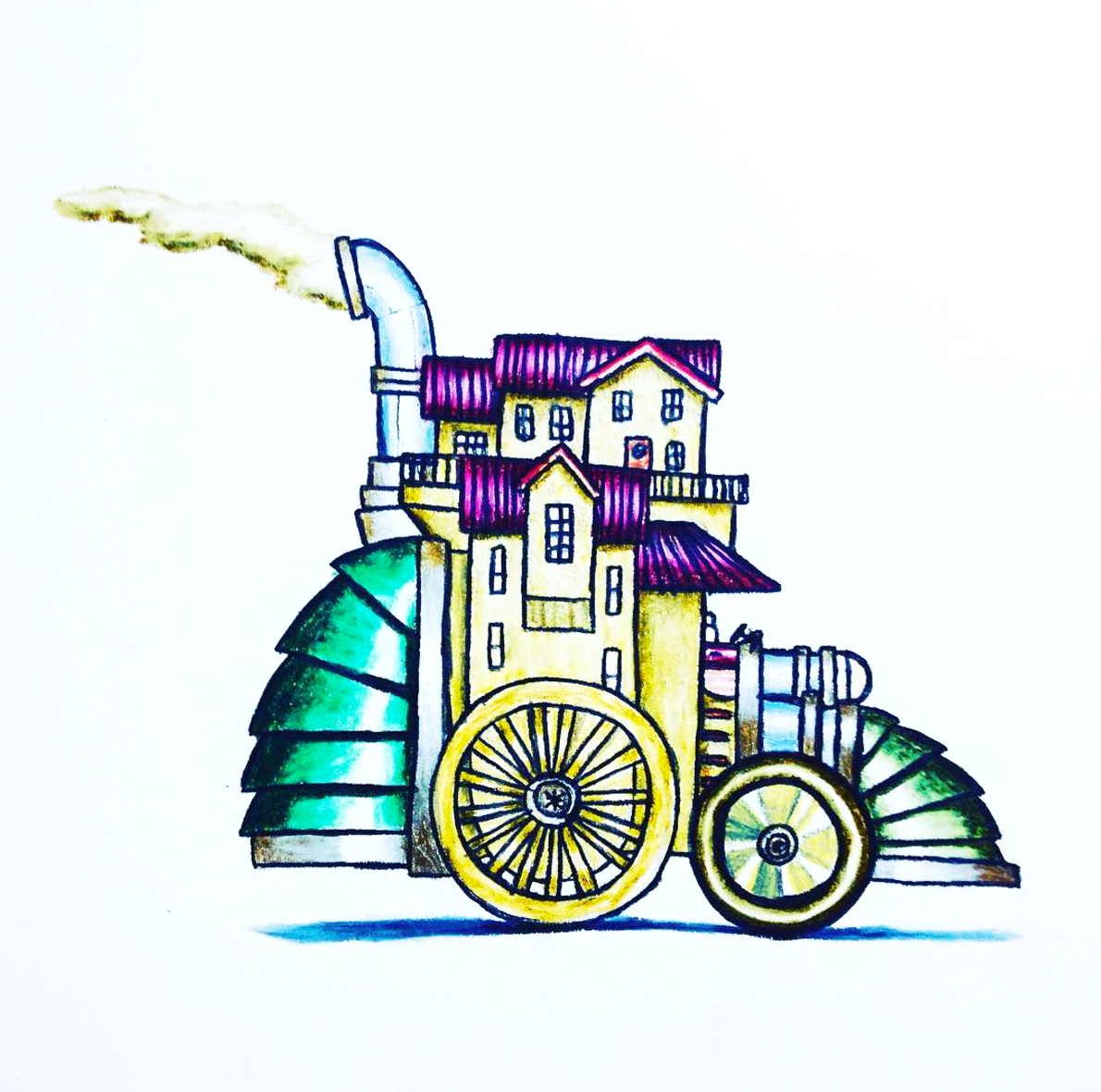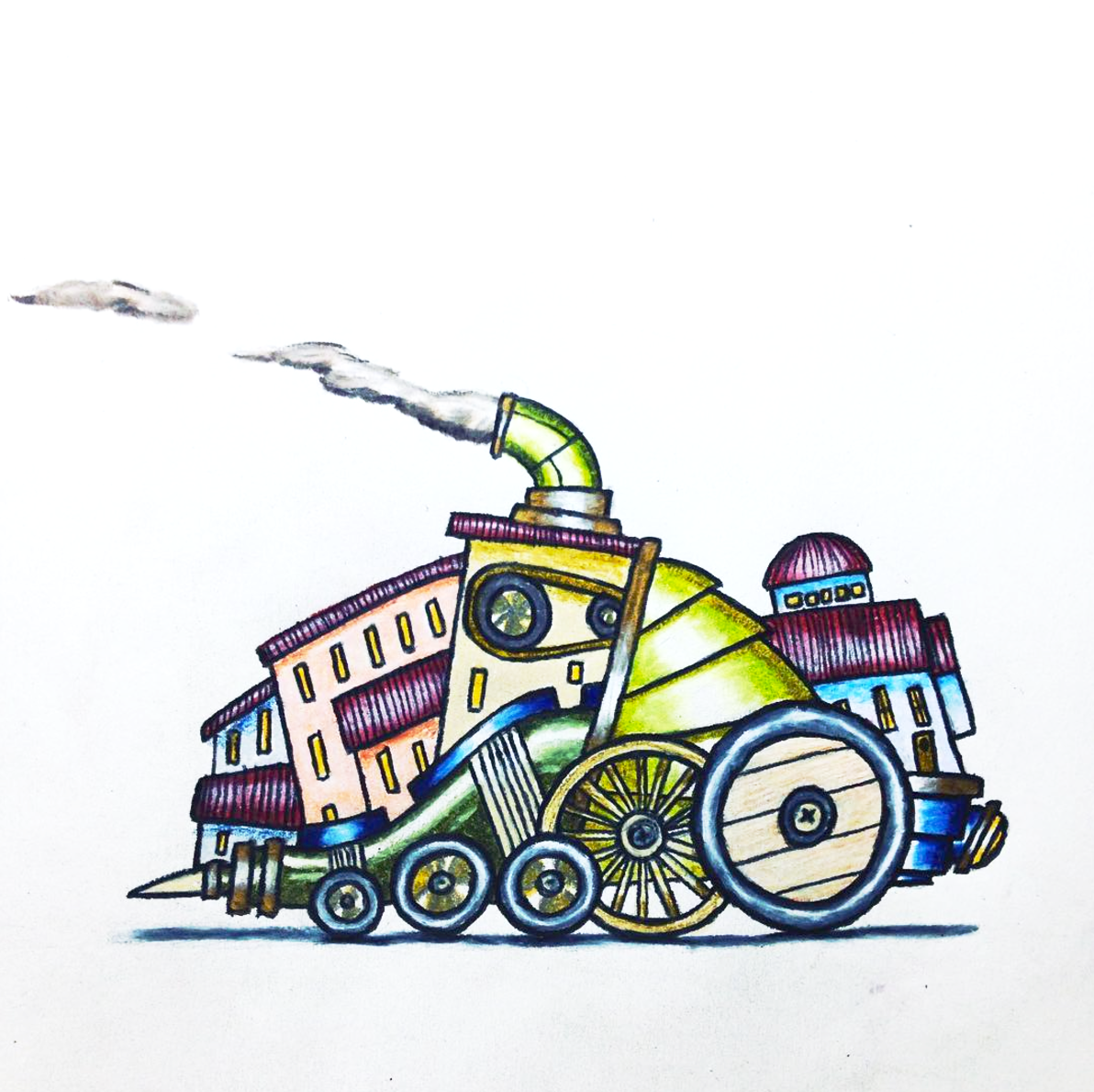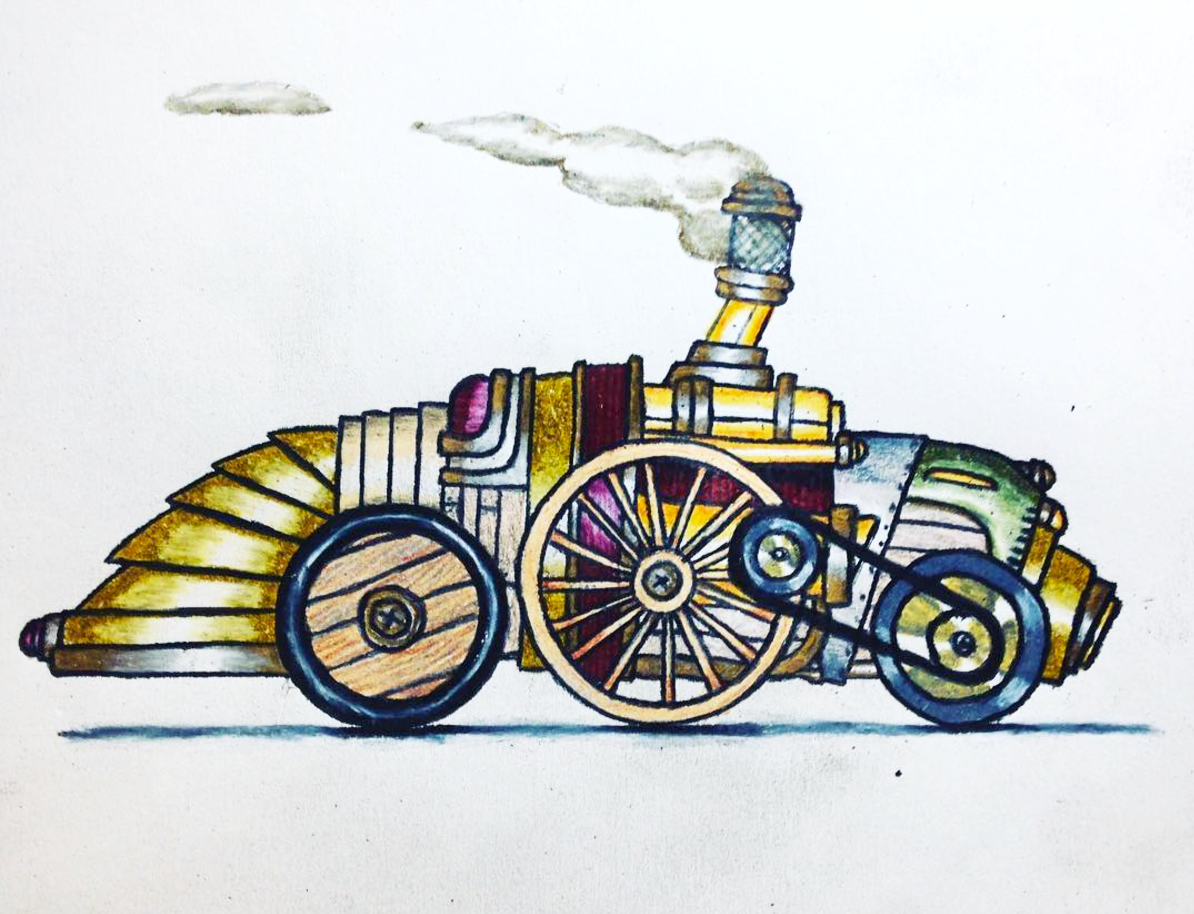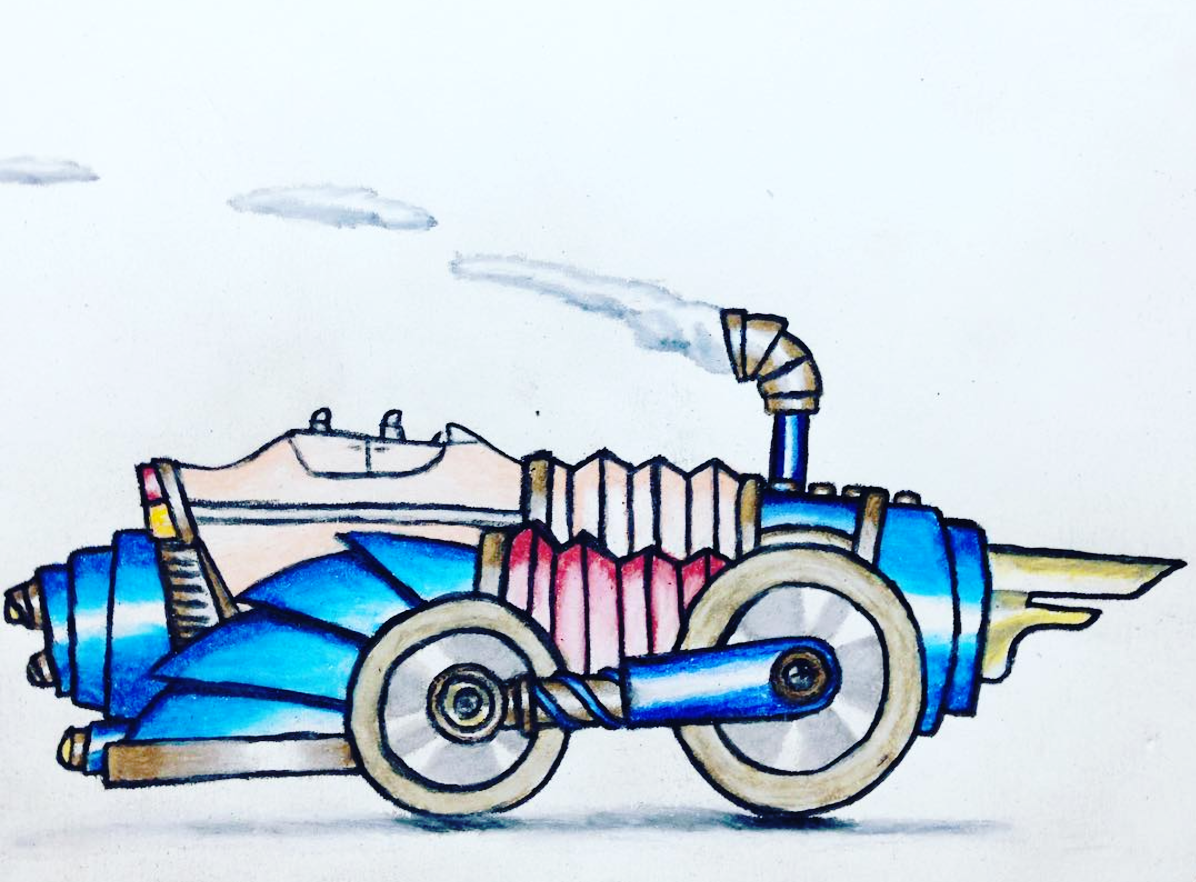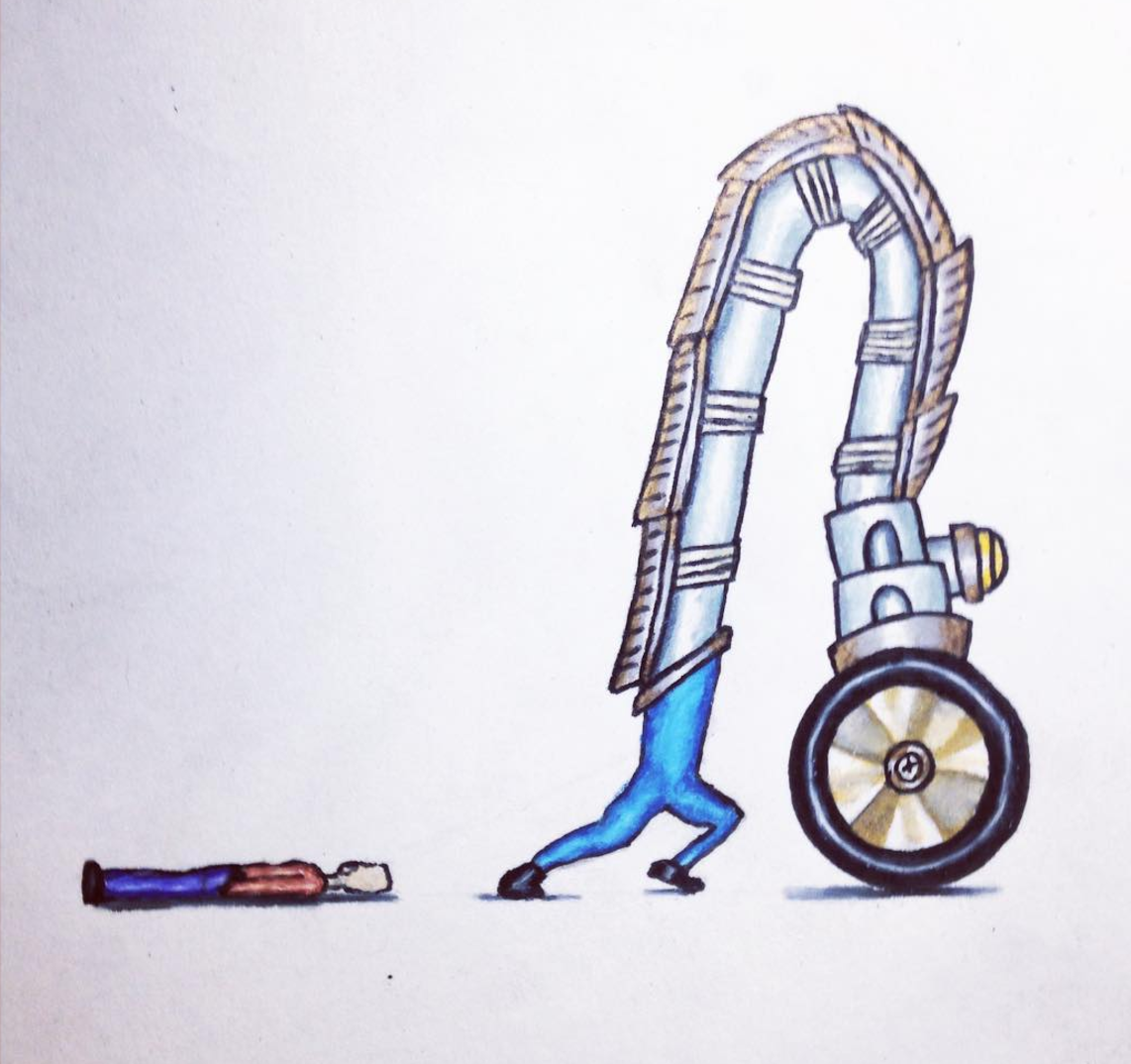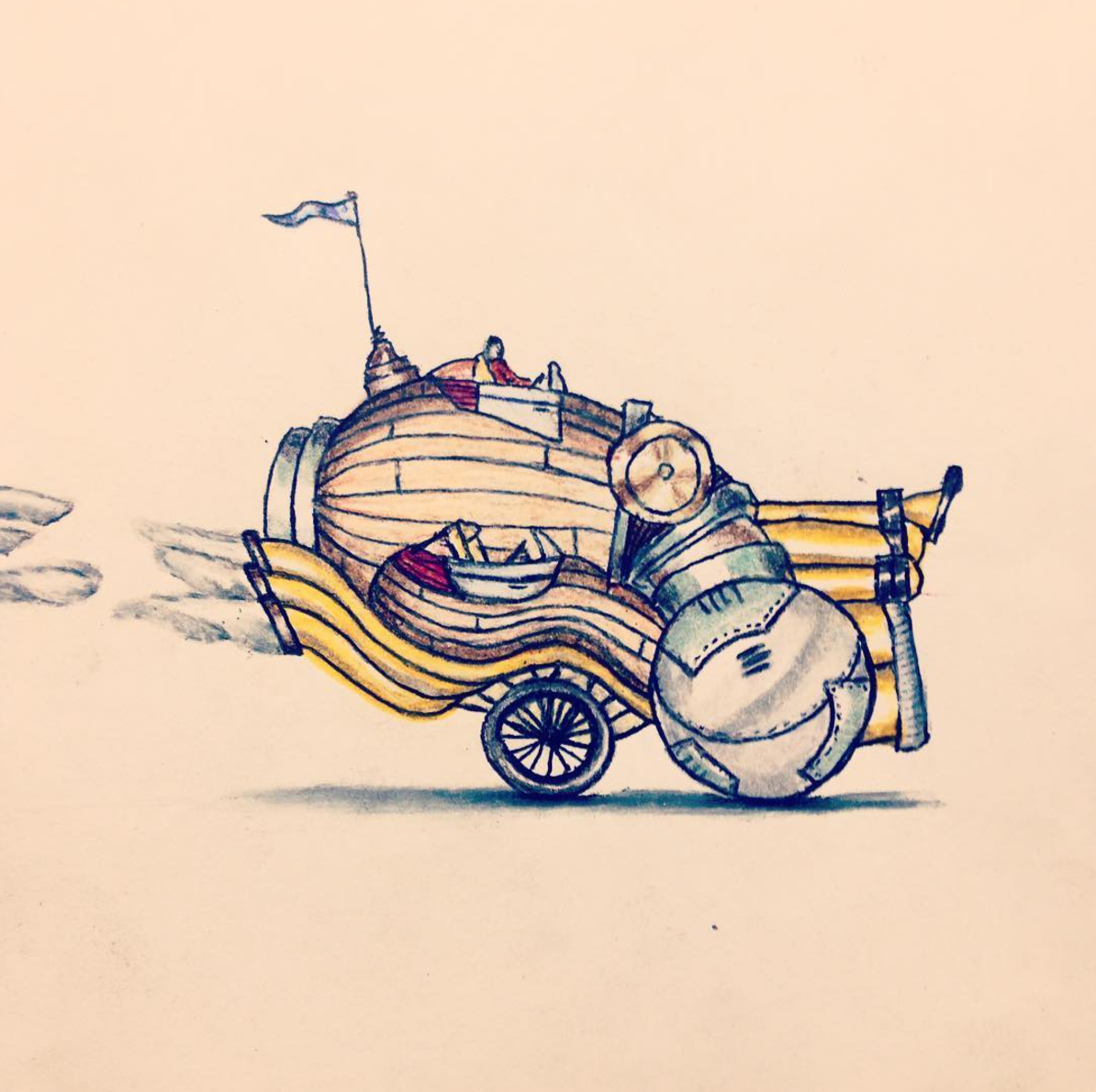 Audience watching a house race
Single Wheeled Traveling Housing Complex
Second Telescope Car
The telescope car is a vehicle that travels around surveying the night skies.
Traveling Town
The traveling town includes a school, a clinic, twelve apartments, a bistro, and a theater.
Telescope Car
The telescope car travels around observing the night sky.
Giant coin presser
There is for a game that is a competition on who can press the cleanest coin and is also judged by the speed at which the car is going when it collides with the wall.
The prow of the car, in between the press and the hull is an accordion like structure called the nose. This structure absorbs nearly all the impact of the collision so much so that testers were able to collide with a wall all while remaining in their seats with out using a seat belt.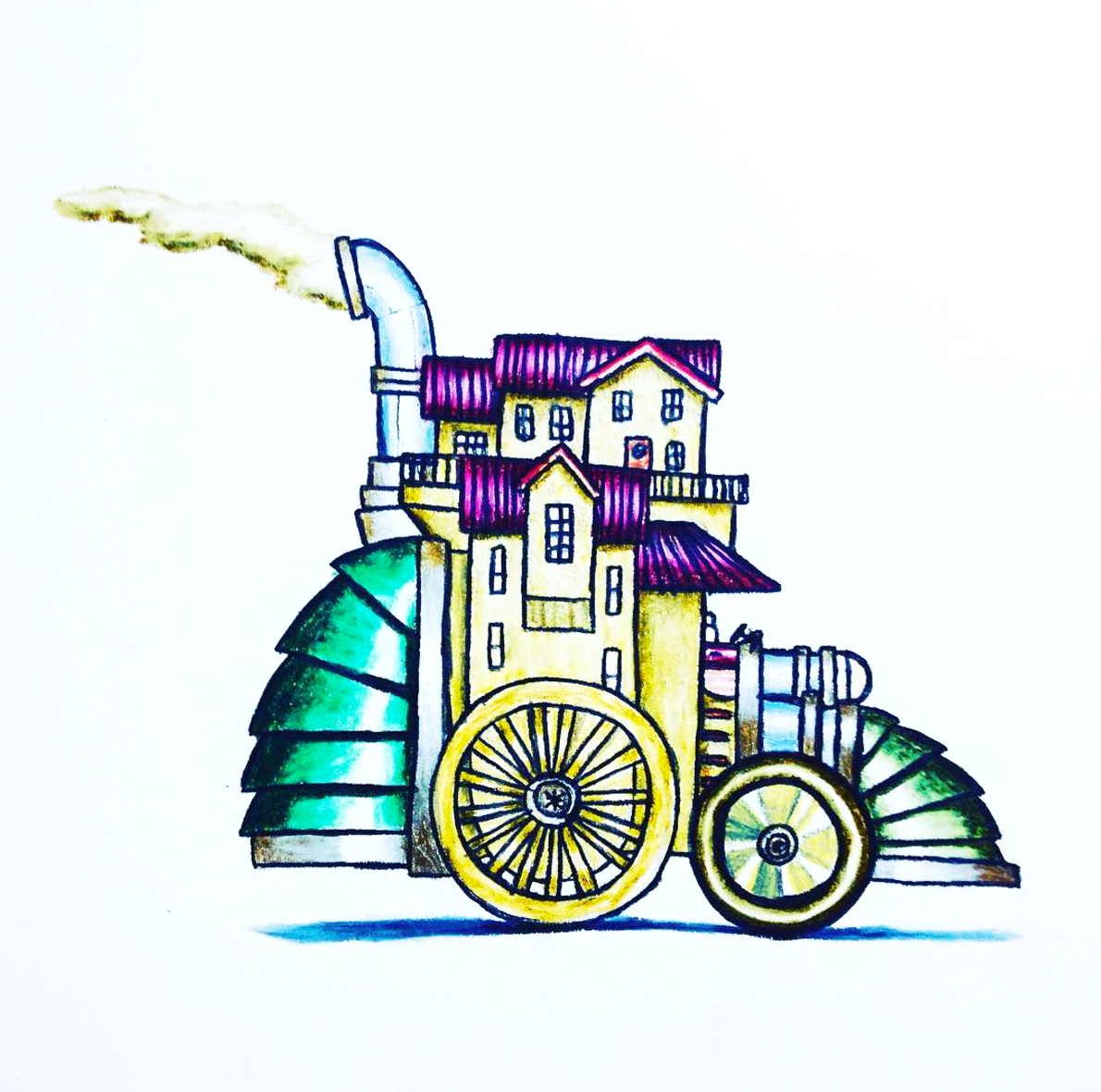 House Car
This is a mobil house that has six bedrooms.
Traveling Neighborhood II
A small mobil neighborhood.
Wandering beach resort
This Vehicle travels around different beaches like a cruise ship but for land. The resort is complete with eight private rooms, a pool with a hot tub, a bar, a professional cook, and a fitness center.
Wandering Coal Mining Town
Due to the climate of the planet in the past, trees were far and few between. For this reason coal deposits are far and few between there are relatively small patches scattered through out the land and this is why coal mining communities are almost always mobile.
Traveling Opera
A vehicle that holds an opera house that also puts on plays.
Mobil Drunk Home
This vehicle wanders around cities picking up people who are staggering drunk and offers them a bed.
Bowling Alley Car
This mobil bowling alley is equipped with coasters so that the momentum of the car doesn't disrupt peoples games.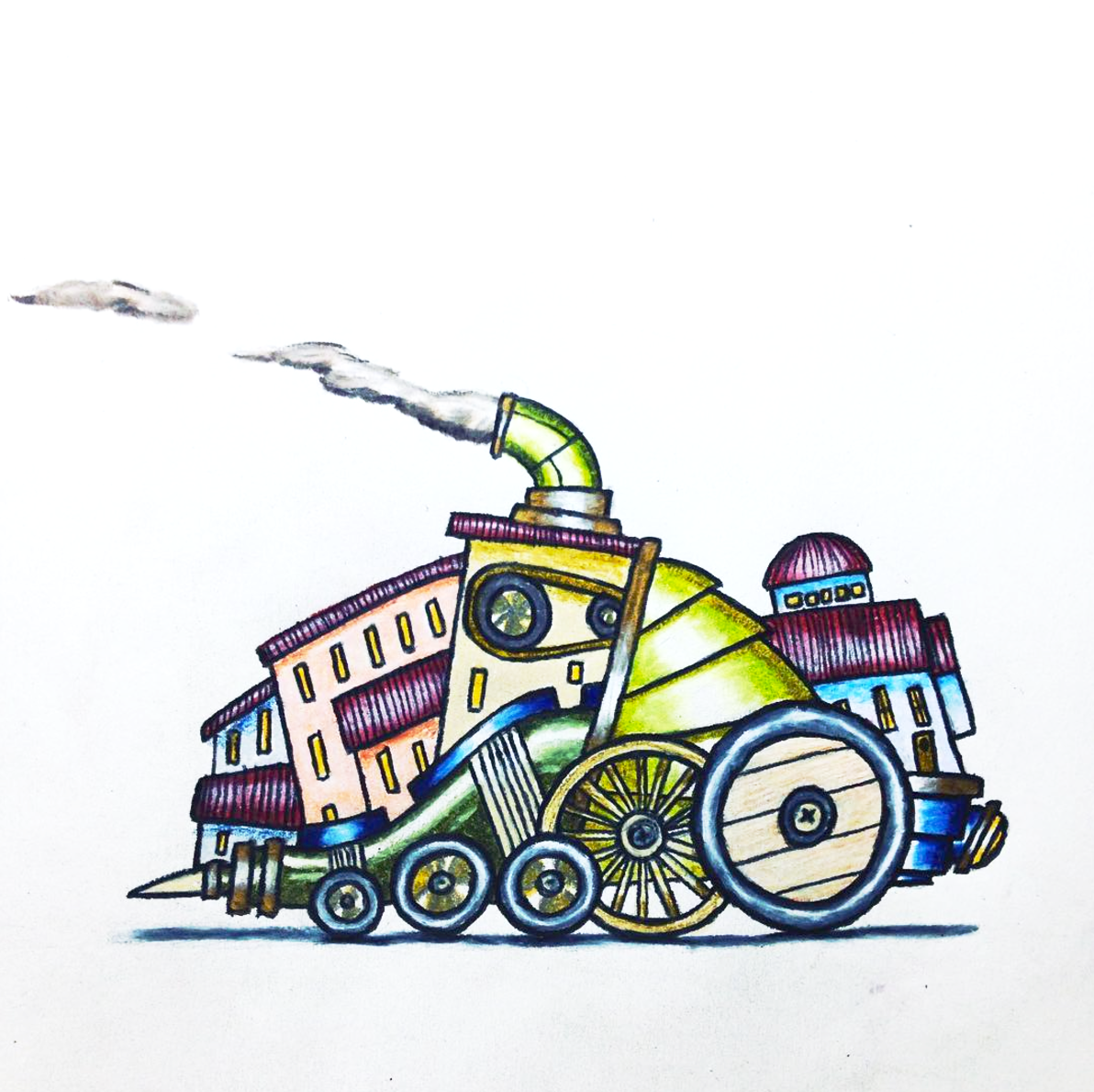 Wandering Fishing Town
A fishing community on wheels.
Large Coal Mining Town
This vehicle goes around mining coal.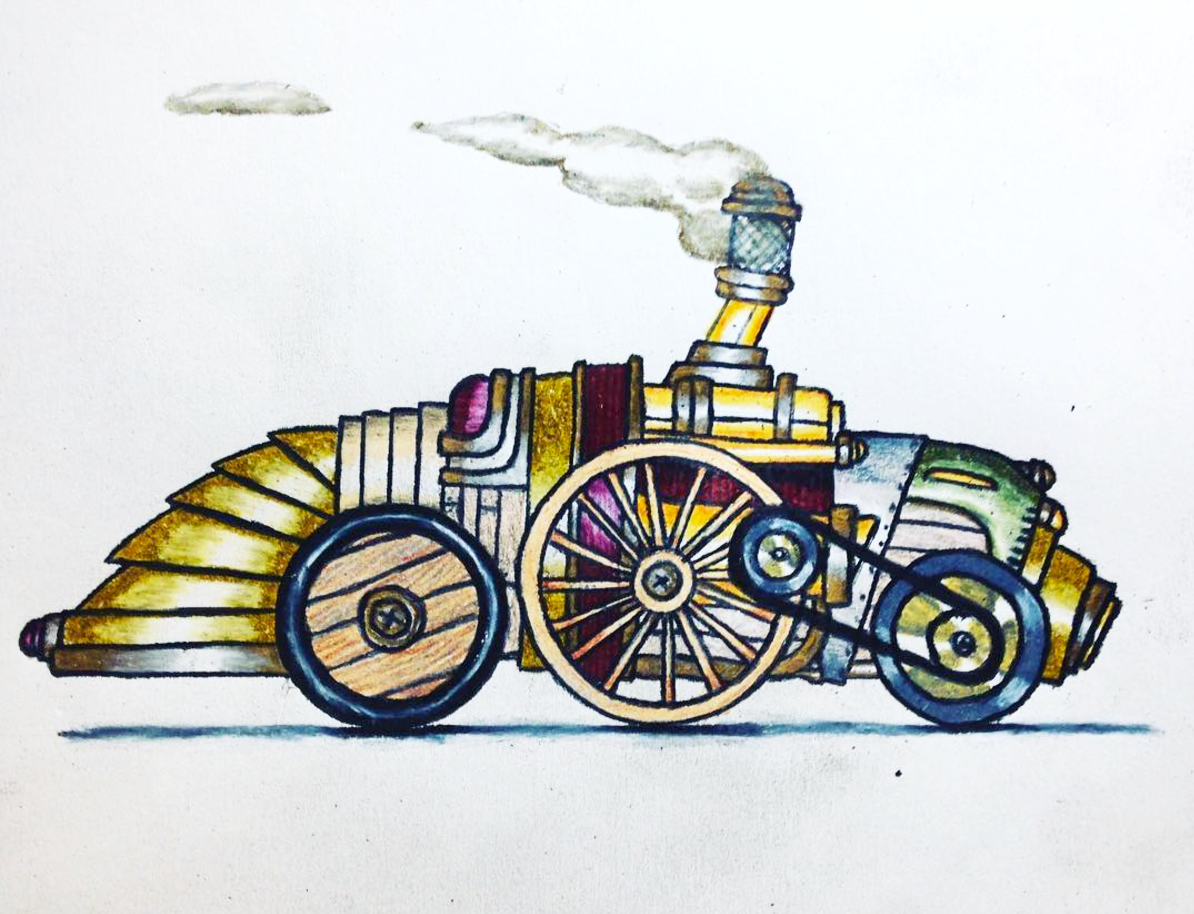 Racing Vehicle
A vehicle solely used for racing.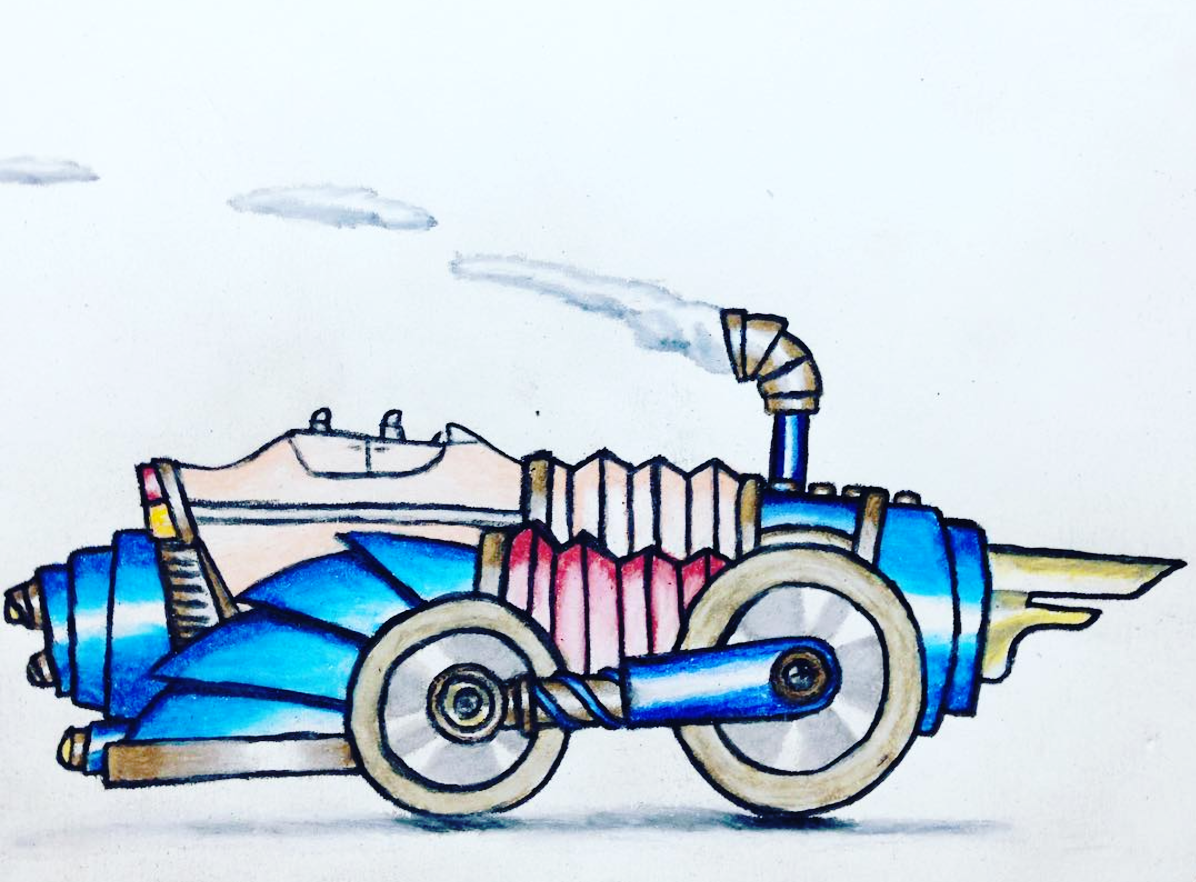 Blanzithe
This vehicle is used in a game where twelve or more cars speed around an arena cutting off flags on the back end of their opponents car using a blade protruding from the front of their vehicles. The last vehicle with a flag is the victor.
Mobil Boarding School
A traveling boarding school.
Racing Vehicle II
A vehicle solely used for racing.
Small Mobil Apartment Complex
A mobil apartment complex.
Traveling Town
A traveling town followed by protesters protesting its pollution.
Racing Vehicle III
A vehicle solely used for racing.
Sheep Herding Unicycle
A large vehicle that herds sheep.
Flame Throwing Vehicle
A vehicle that shoots out flames; the opposite of a firetruck.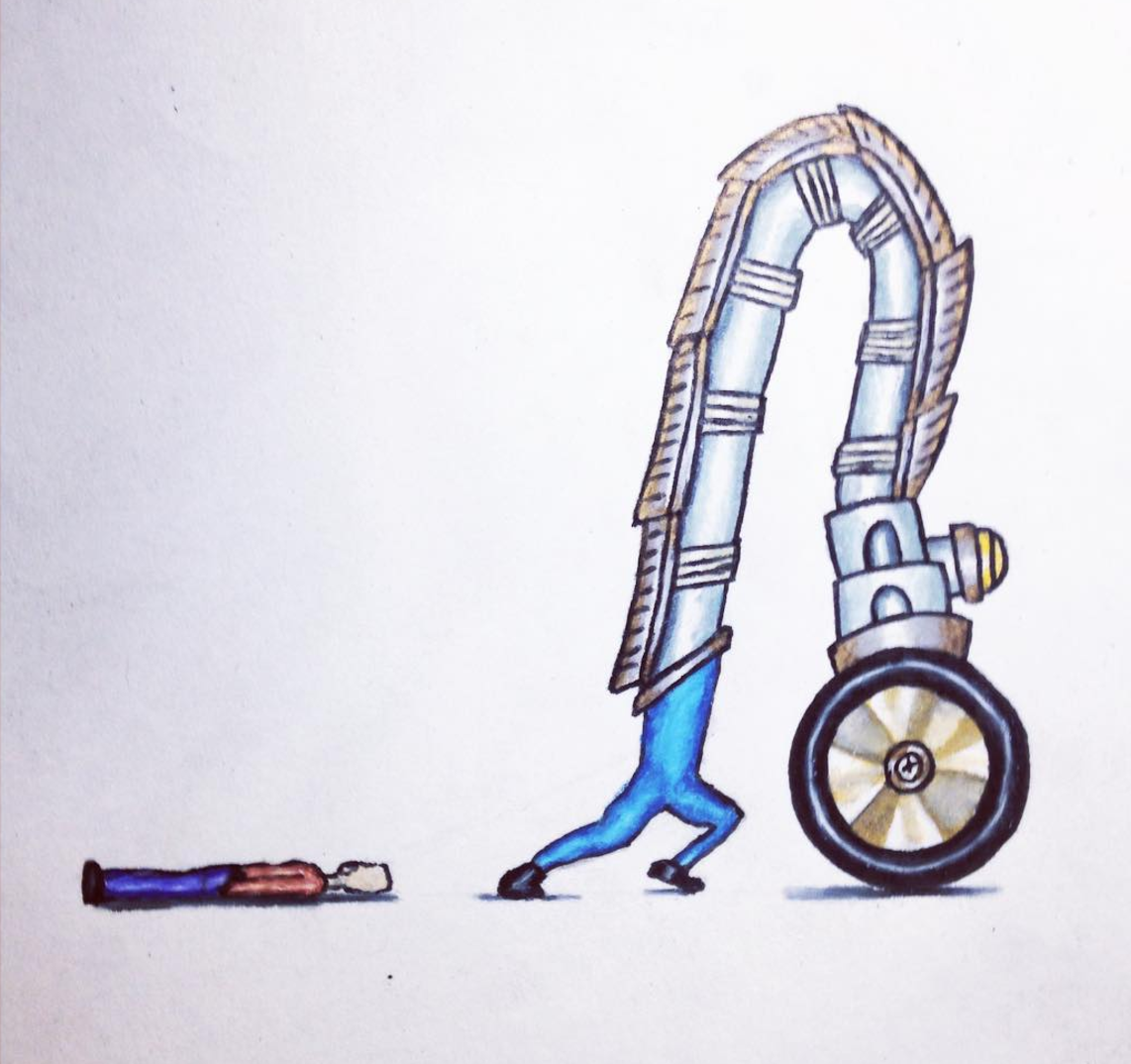 The Pest
The most annoying and pointless machine that habitually and purposely runs people over.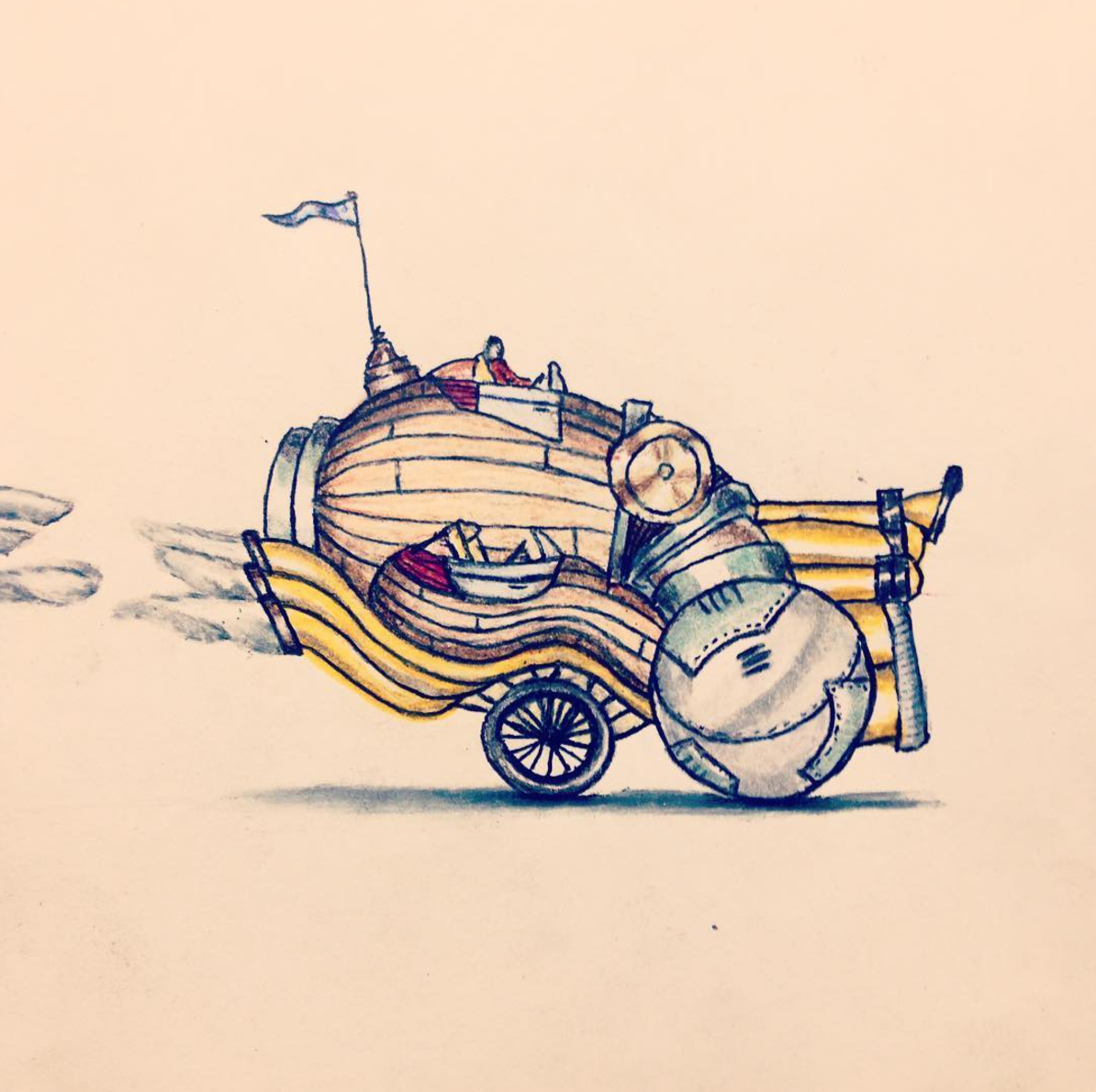 Race Vehicle IV
A vehicle that holds two and is used solely for racing.
Traveling Retirement Home
A retirement home that travels around the world.
Floating Town
A town that floats around occasionally plopping itself in the ocean to fish.
Armored Vehicle
An armored truck called a Halmoth.
Traveling Town
A town that sails around.
Viernach
A vehicle that rams and stabs its subjects.
Slüßaat
This truck has the loudest horn in the world
Gnarmatt
A classic old-fashioned vehicle.